Exploring a Career as a Magnetic Resonance Imaging Technician
09.09.2021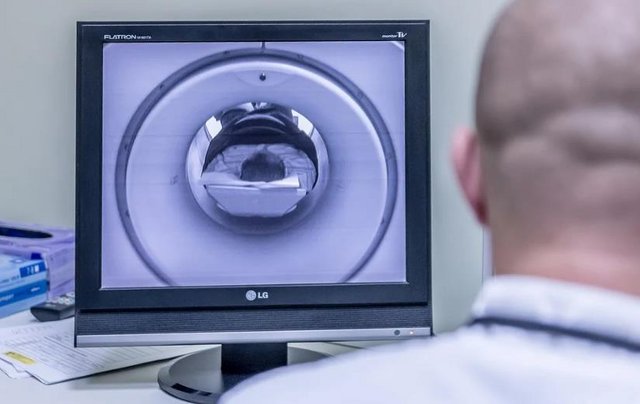 Photo Pixabay Photo Service/Jarmoluk
Agencies |.- Magnetic Resonance Imaging or MRI is a radiology-based diagnostic tool that uses magnetism, radio waves, and a computer to generate images of internal organs. Physicians recommend it to identify abnormalities in the body. For instance, doctors advise patients to undergo an MRI to detect the extent of the disease spread or seriousness of the illness. An MRI test complements other tests like X-ray or computed tomography (CT) scan and provides more insights into the physical and physiological conditions of the patient.
Getting to Know an MRI Technician
Magnetic resonance imaging is not an easy test to carry out and takes around 30-60 minutes to complete. The patient is placed inside a narrow magnetized tube-shaped machine that takes images. An MRI technician operates the machine, and he is also the one who interprets or reads the imaging test results.
This tool is one of the most valuable tools to diagnose fatal diseases of the brain or heart.
What Does an MRI Technician Do?
An MRI technician, who works in imaging departments of hospitals and outpatient diagnostic centers, operates the magnet-based scanning equipment and captures 3D images of the patient's afflicted organ or body part. A trained radiologist or physician interprets these images and diagnoses the stage of the diseases.
An MRI technician has many duties and responsibilities to fulfill as it is a risky task and cannot be done without taking precautions. Here are the duties and responsibilities of an MRI technician:
 Assists the patients and positions them appropriately on the scan table, and places the device called coil on the area to be scanned.

 Makes sure that the patient is relaxed and calm before undergoing the test and sedates if necessary to remove the claustrophobic symptoms.

 Ensures that the patient stays still during the examination for the best-desired results of the test.

 Checks for allergies, especially to the contrast material used in the test and other health conditions like diabetes or kidney problems, and promptly reports these to the doctor.

 Inquires if the patient has implants such as stent or pacemaker, artificial limbs, hairpin, or other medical or cosmetic metal implants.

 Ensures the accuracy of collected patient data so that it does not hinder the scanning process. For example, the patient must not have undergone any recent surgery.

 Gives the necessary instruction to the patients and caregivers before undergoing an MRI scan.

 Before performing the test, the technician should get the patient's signature on the consent form after explaining the test procedure and possible risks.

 Regularly conducts inspections of the equipment, evaluates and improves the quality of the service provided.
Skills Required of an MRI Technician
While the job of an MRI technician seems easy, there are various skills required of one who aspires for a career in the said field. These skills will help the MRI technician perform his duties and responsibilities to the best of his abilities. Here are those skills:
● Must be physically strong as he may need to handle heavy equipment and assist patients in wheelchairs and gurneys.

● Must follow the physician's instructions entirely and possess extreme attention to detail.

● Must possess good interpersonal and communication skills.

● Build rapport and collaborate with other allied healthcare professionals.

● Maintain a record of all the tests and inferences done.

● Make preliminary inferences and escalate the matter if necessary.

● Patience and active listening skills will help in gathering all the information about the disease. Offer comfort to a nervous patient and help in getting over claustrophobic sensations, earn cooperation from the patients.

● Critical thinking capabilities will help identify the strengths and weaknesses of alternative solutions, conclusions, or approaches to problems.

● Good decision-making skills.

● Must pursue active and continuous learning about technology and developments in the medical field and physiology to provide the best quality service.
Educational Requirements for an Aspiring MRI Technician
You should note that each MRI technician training program has individual educational requirements. This is where college degrees in order may come in handy. Some training programs will merely require a high school diploma or GED for eligibility. Nevertheless, the minimum qualification for an individual to pursue a career in this field is to have an associate degree in radiologic technology or a related field.
High school students who wish to pursue a career in MRI technology must sign up for related classes like biology, chemistry, physics, or computer science. It will even be a good idea to sign up for Advanced Placement (AP) courses in science and math if the high school offers those.
However, the current market trend favors candidates with a four-year bachelor's degree specialized in radiology or MRI technology. A certificate from the American Registry of Radiologic Technologists (ARRT) may be required.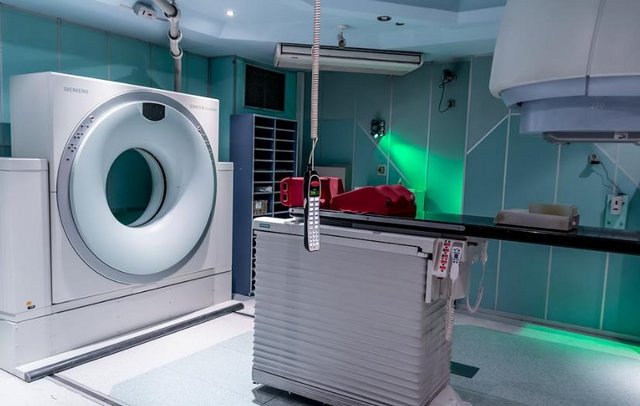 | Foto Pixabay Phoro Service/Jarmoluk
For your reference, college degrees in order are associate degree, bachelor's degree, master's degree, and doctoral degree. An associate degree will provide you with a certificate you can use for further training. A bachelor's degree, on the other hand, can qualify you for licensure straightaway.
Several trade schools, community colleges, universities, and hospitals offer certificate and associate degree courses in MRI technology. However, it is necessary to ensure that essential organizations like the ARRT accredit these courses. You can inquire in educational institutions to see whether their college degrees in order offer courses and subjects for aspiring MRI technicians.
MRI Technician — Course and Subjects
To practice as an MRI technician, you should possess an associate degree in radiology or a related subject, followed by a one to two-year-long specialization in MRI technology. The general coursework structure includes training in operating the scanning equipment, MRI procedures, imaging laws and ethics, anatomy and physiology, the US healthcare system, pathology, medical terminology, etc. It also involves hands-on clinical training hours. Furthermore, there are specialized programs in MRI technology, including pediatrics, cardiac, neurological, or intraoperative imaging.
Listed below are some of the subjects that are part of the curriculum to become an MRI technician:
 CT Scan

 Fluoroscopy

 Angiography

 MRI

 Mammography

 Sonography

 Surgical Radiography

 Diagnostic Radiography
How to Become an MRI Technician
As mentioned at the onset, the demand for MRI technicians has never been higher, which is why it's pretty understandable why so many people wish to pursue the career. In a nutshell, here are the steps to becoming an MRI technician:
1. Sign up for related science and math classes while still in high school.

2. As much as possible, take basic first aid training and CPR.

3. Volunteer or intern at local clinics or community hospitals to build interpersonal skills.

4. Enroll for an MRI Technology Associate's or Bachelor's Degree.

5. Obtain an ARRT certification.

6. Depending on the state where you live, inquire whether a state license is required to work as an MRI technician. If a license is required, seek to find out how to apply for one.
You need to understand the order of college degrees if you are an aspiring MRI technician to calculate how much you will spend for your education appropriately. Taking on advanced studies cost a lot of money, and such is advisable if you have an unlimited source of funds or willing to take on student loans.
On the other hand, if your funds can only accommodate either an associate degree or a bachelor's degree, then maybe you should buy a degree from a legitimate online provider. You can
discover more
about those online providers and the authentic and verifiable degrees they offer on the Internet.
These degrees are not like the fake ones churned out by diploma mills. These are genuine degrees issued by world-renowned universities, so you will essentially be buying a degree from a distinguished school of your choice. What is more, your potential employer can verify the authenticity of the degree with the school itself.
Because the degree is authentic, you can use it when it is time to qualify for certification and licensure as an MRI. Having a license is essential because it would be impossible for you to practice as an MRI technician without one.
Certification and Licenses for MRI Technicians
As is the case with most allied medical tech careers, an MRI technician also needs to be certified to practice in most states in the US. To complete the licensure process, you must either qualify for a state exam or the ARRT voluntary national certification examination. Further, you will need to follow up regularly on their education and training to keep the ARRT certification.
How Much Does an MRI Technician Make?
According to the latest report of BLS, the average median salary of an MRI technician can go up to $79,705. Those employed in managerial and administrative roles can earn up to $93,985 annually. The organization also projects the job growth to be around 14 percent during 2016-2026, which is higher than the average for other allied medical occupations. Hospitals were found to be the top-most employer of MRI technicians and radiologists, closely followed by medical and diagnostic labs, physician's offices, and other outpatient facilities.
These are just some of the things you need to know if you want a fulfilling and lucrative career as an MRI.
| Agencies

El contenido y material noticioso, informativo, investigativo y educativo es publicado completamente gratis. Tu contribución permite que este sitio continúe en funcionamiento.


Fuente: Agencies
---
Permisos de este foro:
Puedes
responder a temas en este foro.